Who We Are
Priya institute of hotel management, one of the top Hotel Management College in coastal Andhra, established in the year 2013. The institution grew substantially over the years and emerged out as a leading Centre for hotel management. The main aim of the institution is to produce professionally competent ones who can efficiently work in a multidisciplinary global environment.
What We Do
The institute always provides students with an intimate learning environment to pursue their choice of hotel management Course for a successful professional career. The campus has the state of art infrastructure with sophisticated equipment's, smart classrooms, advanced labs, a well-equipped library and a fully operational restaurant in the campus to help the students acquire hands-on training in the real-time environment to hone their skills and competencies.
The college cherishes a mission of "Commitment to Excellence, to mature and develop young aspirants to be the finest Hospitality professional for the most sophisticated hospitality industry". To achieve this, students are trained in the aspect of Innovative Curriculum and Methodology, and more practical exposure.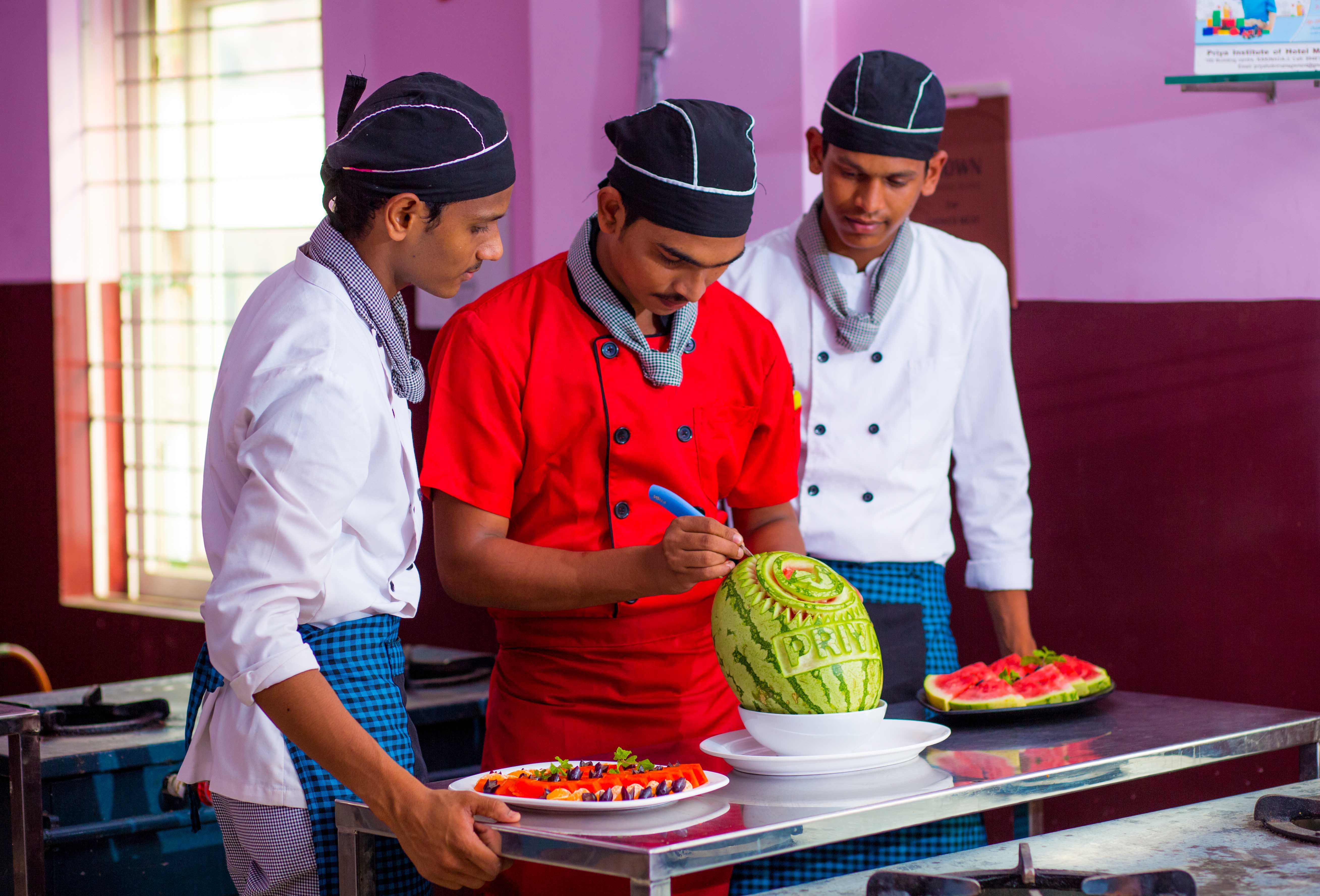 HOSPITALITY TRAINING PARTNERS

DEVI
Student
Very Dedicated Staff...Professionalism at its Best.

Manikanta
Student
The best hotel management college which is giving quality education. Priya institute carve students as per industry standards.

A. Rabbni Khan
Student
Proud to witness how the institution evolved right from its incubation in the able hands of hard working Management and Principal. This institution thrives to create a career path for it's students and always be on its toes to keep up it's Ethics, Principles and Promises.