Meet Our Featured Instructors
They are highly qualified and trained in their areas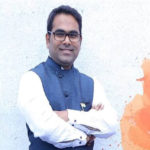 Faculty
15 Years of Experience in Hospitality and Education Sectors in India and U.K. Worked for Taj Group, GMR Airport, Thistle Brighton (U.K), Gesto Culinary academy…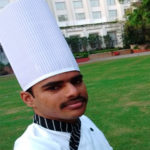 Faculty
10 Years of experience in food production Industry, made him choose the Hospitality sector to upgrade himself to global standards. He worked has CDP in…
Our Happy Students
Very Dedicated Staff...Professionalism at its Best.
DEVI
Student
The best hotel management college which is giving quality education. Priya institute carve students as per industry standards.
Manikanta
Student
Proud to witness how the institution evolved right from its incubation in the able hands of hard working Management and Principal. This institution thrives to create a career path for it's students and always be on its toes to keep up it's Ethics, Principles and Promises.
A. Rabbni Khan
Student
Our Awesome Pricing Plans For You
It's very simple to choose your desired pricing plan
BASIC
Access to 30 courses
Example code available
Low quality videos
Certificate after completion
Private sessions
BUY NOW
STANDARD
Access to 50 courses
Example code available
Medium quality videos
Certificate after completion
Private sessions
BUY NOW
PLATINUM
Access to all courses
Example code available
High resolution videos
Certificate after completion
Private sessions
BUY NOW